It's that time of year again, and summer camps are in full swing here at Ceta Canyon! We are so excited for all that God will do in the lives of our campers, volunteers, and staff this summer. In case you've ever questioned the value (it does cost money) of sending your kids to camp, I want to give you five quick benefits to Christian summer camping.
1. Jesus Modeled It
OK. Jesus didn't technically go to summer camp, but he did get away from the noise and hustle of his daily routine in order to grow closer to his Father. Christian summer camp offers kids of all ages the opportunity to disconnect from any distraction and focus in on the voice of God. It's an opportunity like no other!
2. Uninhibited Fun
The Father is the author of play. Too often, teenagers especially, lose the ability to just relax and have fun. Camp allows kids to throw off inhibitions, get loud, get dirty, and laugh with their peers. No stress here! And no mess for mom and dad to clean!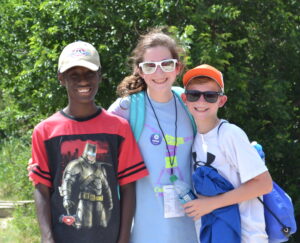 3. Peer-to-Peer Connection
While your child is off for a week or more at camp, they will interact with their peers differently than in a home or school setting. Opportunities for in-depth conversations and friendship building abound, and when cheering on their teammates in crazy games or challenge course activities, your kids will see others in a new and positive light.
4. A "Head Up" Mentality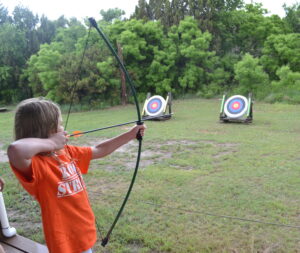 It's just a fact of our culture that we are attached to phones, tablets, computers, etc. Summer camp pulls students out from behind the screen and encourages them to interact face-to-face with peers and adults. We love seeing their eyes! Just a week away from their devices can have a profound, positive impact on your students.
5. Independence
We all want to raise independent adults, but sometimes that's easier said than done. A week away at camp gives all children, from grade school to high school, a taste of necessary independence. They will have the opportunity to make protected choices, coexist in a living space, and take care of their own belongings while away from home.
At Ceta Canyon, we have four more opportunities for your kids to attend camp if they haven't already and come again even if they have! Go to cetacanyon.org for registration information.
Lil' Ceta #2 – Grades 2-3 – July 11-13
Whoz-We-R – Grades 4-6 – July 16-20
Camp Nova – Grades 7-12 – July 23-27
Lil' Ceta #3 – Grades 2-3 – July 30 – Aug. 1