<! ========= Cool Timeline Free 2.7 =========>
Timeline
1918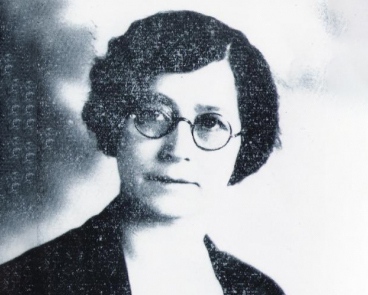 Mrs. T. C. Delaney of Memphis, TX brought girls to this beautiful area in 1918 when she was Conference Director of Youth Work for the Missionary Society. A stained glass window in the tabernacle states Mrs. Delaney's camp motto, "OTHERS." Ice blocks were brought in twice a week. Tents were used for sleeping, lanterns were used for light, and campfires were used for cooking food. The charge for one week of camp was $1.00.
1925
In 1925 Northwest Texas Conference bought 316 acres of this canyon. Improvements came slowly. The tabernacle was built in 1928 through the generosity of the Women's Missionary Conference. An earthen dam and a natural spring made the first swimming pool. The first brochure was available for Mrs. Delaney's Girl's Camp titled, "Jubilee Summer Conference with the Young Peoples."
1939
2,500 campers used the camp. A dormitory was sponsored by the young people of the Conference, and propane was installed in the dining hall. Also, the Trustees requested $2,000 in apportionments to assist in the liquidation of indebtedness and improvements for the year. At that time there was a nine hole golf course here with no fairways, 9 sand greens, and a very rough rough. A concrete swimming pool and telephone lines came in 1940.
1946
Electricity came to Ceta Canyon in 1946.
1947
15 army barracks were brought in "to be used for a few years" as cabins.
1950
In 1950 the second dining hall was built. It held 300 people. That year 4,484 campers attended camps with 59 conversions reported and 65 answering the call to full-time Christian service.
1960
During the 1960's the new swimming pool was built, as was Ceta Lodge, with rooms for 80-100 people. The swinging foot bridge was also completed.
1972
The first non-denominational, interracial week of fun in a camp setting took place for the mentally handicapped. This would later be called Camp New Dawn.
1987
The four Trust Cabins were built in 1987 and an activity center in the late 80's.
1992
In 1992 through the vision of Ms. Madeline Hegi the Chapel was built. She wanted a quiet place to go and pray with a camper.
1995
In 1995 a new dining hall was built which can seat over 600 people.
2000
In 2000 the seven "boys" army barracks were torn down to make room for the 20 room Garrison Retreat Lodge, a first-class motel-style retreat center with a huge central meeting room.
2006
In 2006 "The Glen", known as Ceta Glen was added into the ministry of Ceta Canyon. This addition will allow accommodations for over 600 guests.
our historyQuote from Chuck Fisher Hi Plains Area Minister "For nearly fifty years the Christian Churches (Disciples of Christ) in the High Plains cared for the camp known as Ceta Glen. After much prayer and discussion we sensed that God was leading us to entrust the stewardship of the property to Ceta Canyon. Now we know it was God leading. We are especially pleased to see improvement in facilities and management. The camp has never been in better hands. It is good to see what Christians working together can accomplish."